Our Doctor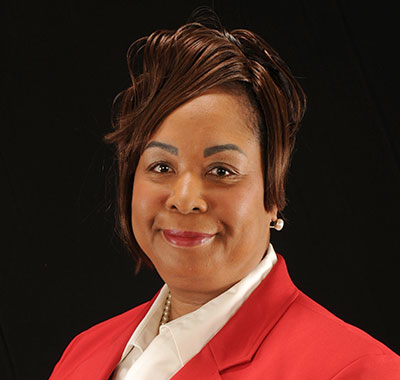 Theresa I. Brown, DPM
Theresa I. Brown, DPM is a leading podiatric physician who was named America's Top Podiatrist by the Consumers Research Council of America in 2014.
Dr. Brown gained her Bachelor of Arts in Chemistry at the University of the District of Columbia in 1983 before attending medical school at the Ohio College of Podiatric Medicine in Cleveland, where she graduated with a Doctorate of Podiatric Medicine in 1989.
Dr. Brown's professional training included a preceptorship with Dr. Donald Lyons, DPM, at Georgetown University in Washington, DC. from 1984-1985, and a Podiatric Orthopedic Residency at the Veterans Administration Medical Center in Lebanon, PA in 1992.
Since 1992, Dr. Brown has been in private practice. Over the course of her 32-year career, she has developed specialties in neuropathy, preventative care and the treatment of the diabetic foot. As a well-respected podiatric surgeon, Dr. Brown treats many patients through her affiliation with the Baptist East Medical Center in Montgomery, AL.
Dr. Brown served as an Adjunct Professor and Instructor of Physiology at Alabama State University in 2005. She is a member of the preeminent service-based sorority, Delta Sigma Theta Sorority, Inc, and the University of the District of Columbia Alumni Association.